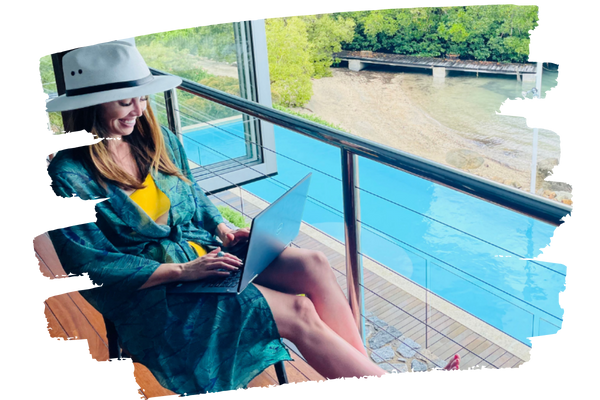 This course will teach you the step-by-step process on how to be a superstar tech recruiter, 10x your commission, and close more deals.

We take you from the very beginning of setting up a unique LinkedIn profile, landing clients, understanding job descriptions & resumes, and how to be an effective talent sourcer through advanced searches on LinkedIn.


You'll learn how to get more candidates, coach them through interviews, and negotiate offers for them.

At your own pace. We feel you will hit the ground running after 6 weeks of putting it into practice.

Course Overview:

⭐Introduction to Recruiting
⭐Fundamentals of Recruiting
⭐Introduction to Tech Recruiting
⭐Client Work
⭐Yay! You Landed a Client, Now What?
⭐Introduction to LinkedIn for Recruiting
⭐Advanced LinkedIn for Recruiting
⭐Candidate Experience
⭐Offer Time
⭐The Relationship
⭐Bonus Content - How to be an Efficient Recruiter


Exclusive Materials Included:
⭐Downloadable/printable student handout
⭐Knowledge Checks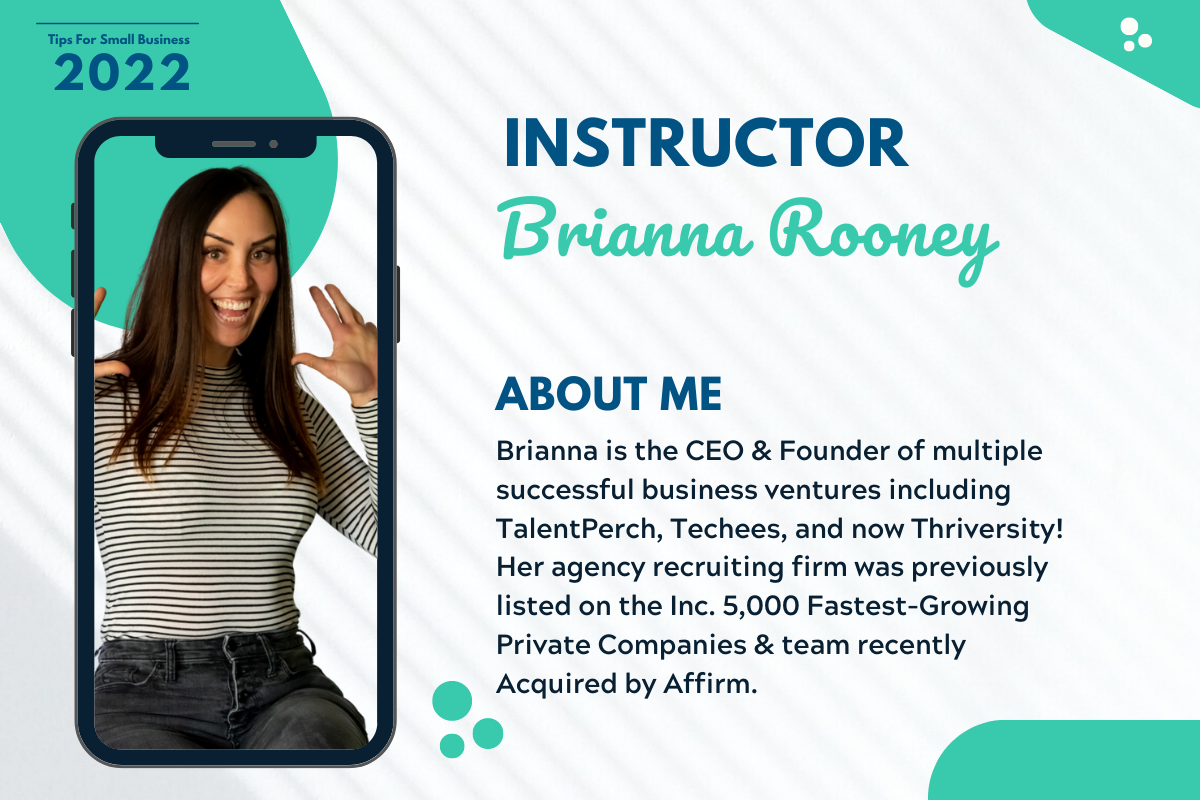 Inside this Millionaire Recruiter course brought to you by Thriversity, Brianna will teach you how to become a successful recruiter like she has done for herself & hundreds of others. We hope to see you become our next success story!


IN THIS SELF PACED BOOTCAMP YOU GET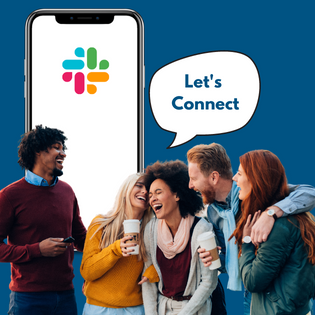 Access to a our collaborative support system, a Slack channel where you can network with current students, grads, Recruiting Coaches and Brianna herself - $1,000 value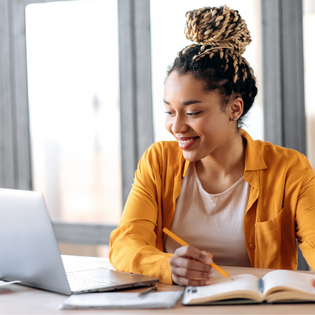 10 modules with 7 hours of video plus bonus content - $950 value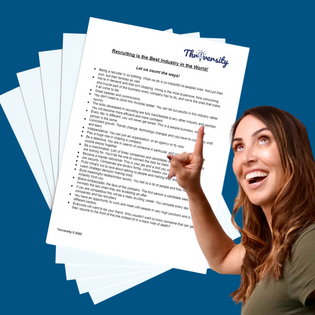 30 sections of downloadable content, cheat sheets, and assessments to ensure you are learning the information - $500 value



Check your inbox to confirm your subscription