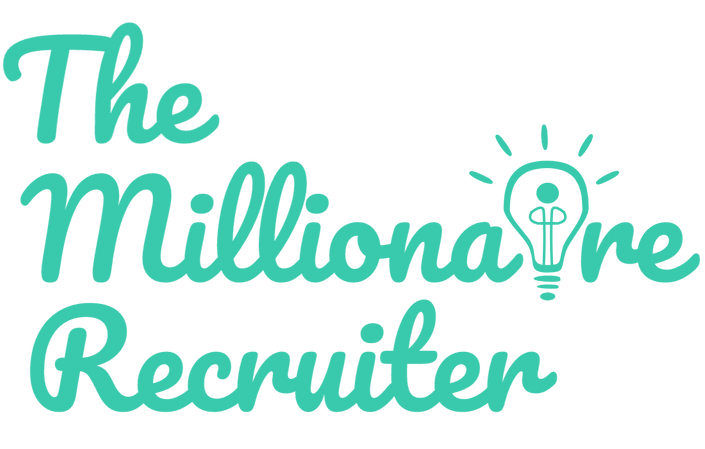 Recruiting Crash Course - Bootcamp -1
Taught by industry veterans & founders
The Millionaire Recruiter
Recruiting Crash Course - Bootcamp
Length:
At your own pace. We feel you will hit the ground running after 6 weeks of putting it into practice.
What you will learn:
This course will teach you the step-by-step process on how to be a superstar tech recruiter, 10x your commission, and close more deals. We take you from the very beginning of setting up a unique LinkedIn profile, landing clients, understanding job descriptions & resumes, and how to be an effective talent sourcer through advanced searches on LinkedIn. You'll learn how to get more candidates, coach them through interviews, and negotiate offers for them.
Instructor:
Brianna Rooney
Founder
Owns a successful tech recruiting firm in Silicon Valley since 2009, Techees Recruiting. Works with multiple high profile and high-growth clients. A leader in the recruiting world to ensure everyone can be the next "Millionaire Recruiter"
"If you think a small investment is too much to boost your career, imagine waiting a whole year for a 50 cent raise"
This course is closed for enrollment.
In this 6 week Bootcamp, you get:
Access to a collaborative Discord channel where you can network with current students, grads, recruiting instructors and Brianna herself - $1,000 value
7 hours of video content
9 modules plus bonus content - $950 value
30 sections of downloadable content, cheat sheets, and assessments to ensure you are learning the information - $500 value
Total value - $2,450
Class Curriculum and Modules:
Be the good recruiter and make millions. We're going to go over what recruiting is and what it means to be an external recruiter. And most importantly, the difference between a bad recruiter and a good recruiter.
I will talk about how a tech company operates, how it's organized and what roles you'll help fill. Downloads included on up to date technologies and coding languages.
Learn how your clients pay you and intro to landing new clients. We'll go over fee agreements, industry standards and what to negotiate on.
We'll go over why you need to have a great LinkedIn profile and how to set yourself apart to get into the top 1%.
Learn how to understand both to start accurately sourcing for right candidates. Important module to maximize your efficiency and day to day work.
Biggest and most technical section. You will learn how to do conduct advanced searches in order to effectively find the right talent. Advanced tips and tricks to uncover candidates. Learn how to use reminders and projects to be the most effective talent finder.
What to do when your candidate gets back. All the different ways to make money from this interaction. Learn how to do an effective intake, get vital information, build rapport. Example of a real intake call provided.
You set up an interview for your candidate. We'll talk about what's normal and what to expect. How you can coach them and offer advice. Example interview intake call provided and learn how to always be closing.
You did it, you're so close to a deal! Learn how to navigate this final stage before making your commission. We'll go over common objections and how to overcome them.
Congratulations! You did it! You're thinking, what more do we have to talk about? Learn how to maximize your payout, get referrals & recommendations. Plus, the cardinal rules of recruiting.
Are you ready for a new career?

Are you undervalued and underpaid?
Do you lack fulfillment?
Then the Millionaire Recruiter e-Course is for you!
I've put together a value-packed and detailed course over the last ten years. Using what I've learned, I've organized a comprehensive course that will enable you to make money as a Millionaire Recruiter, just like me.
Learn how to become a technical recruiter! Get Started with the Millionaire Recruiter Course today!
Course Curriculum
Module 1 | Introduction to Recruiting
Available in days
days after you enroll
Module 2 | Intro to Tech
Available in days
days after you enroll
Module 3 | How do I Get Paid?
Available in days
days after you enroll
This course is closed for enrollment.
DISCLAIMER:
Individual results will always vary and yours will depend entirely on your individual capacity, work ethic, level of motivation, and other factors.
The Millionaire Recruiter and team are not responsible for your actions. You are solely responsible for your own moves and decisions and the evaluation and use of our products and services should be based on your own due diligence. You agree that The Millionaire Recruiter programs are not liable to you in any way for your results in using our products and services.