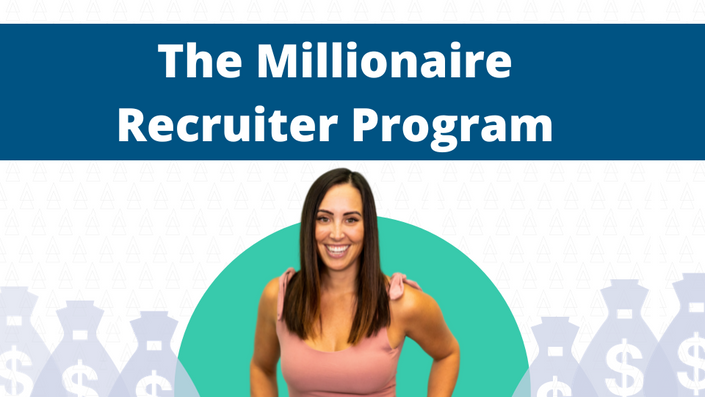 The Millionaire Recruiter Self-Paced Course
This comprehensive program is meticulously designed for aspiring entrepreneurs eager to launch and scale their own recruiting agencies.
The Millionaire Recruiter is a comprehensive self-paced course designed to help aspiring entrepreneurs launch and scale their own successful million-dollar recruiting agencies.
Unlock your path to success with these exclusive benefits:
Training Videos
Gain the expertise, confidence, and resources you need to excel in the world of recruiting and unlock boundless opportunities for success.
Dive into a treasure trove of knowledge with over 130 training videos.
Unlock over 30 hours of content designed to elevate your recruiting expertise.
Leverage 100+ worksheets and cheat sheets to boost your confidence and success.
Join us on this exciting journey and ignite your full potential as a recruiting powerhouse!
Blueprints
Our Recruitment Mastery Blueprints will guide you through the proven steps to launch and scale your own successful recruiting business, master LinkedIn to attract top-notch clients and candidates, and stand out as an influential brand in the industry.
Master the art of building an incredible LinkedIn presence, from optimizing your profile to engaging without being spammy.
Access proven Million Dollar Scripts for sales and outreach, equipping you with the tools to secure clients effectively.
Discover the secrets of the Authority Matrix to stand out in the marketplace and create an irresistible brand for your new business, including valuable content strategies and setting up your LinkedIn company page.
You don't have to keep guessing which step to take next, with our blueprints, you'll have everything you need to build a thriving recruiting agency from the ground up.
What Our Students are Saying
"Hi Brianna, I love your content. It has inspired and helped me grow as a recruiter. Thank you for all you do." Christina Hagan
"I've seen first-hand, Entrepreneurs launch their businesses and change their life! It's super rewarding work. Brianna's passion for coaching and mentoring has set my professional growth on a fast track. I get to pay it forward and provide high-touch coaching to others in the program. I love that there's a fun, authentic vibe that makes everyone feel comfortable to open up and learn from one another." Katie Byers
"I decided to go down this journey of Entrepreneurship. I really wanted to come somewhere where I could get mentorship, and I just felt like this program laid that out for me. The growth I have seen on the other side is already pretty incredible." D'Angelo
"Before entering the program, I was doing a lot of in-house contracting because I couldn't do business development. I just felt like I didn't have the tools. I didn't know what I was doing. And I really couldn't get over that hurdle. So I tried several training programs. None of them worked. And then I met Brianna, and everything has been transformed." Melanie
"I started my own recruiting agency because I felt like it was the best path forward for my growth in the recruiting space. Brianna's strong voice of authenticity and how she shared advice on building a brand personally and professionally drew me into the program. The most impactful thing so far has been the emphasis on building confidence and sales and Business Development. The program helps you build your own path moving forward." Wes
Your Instructor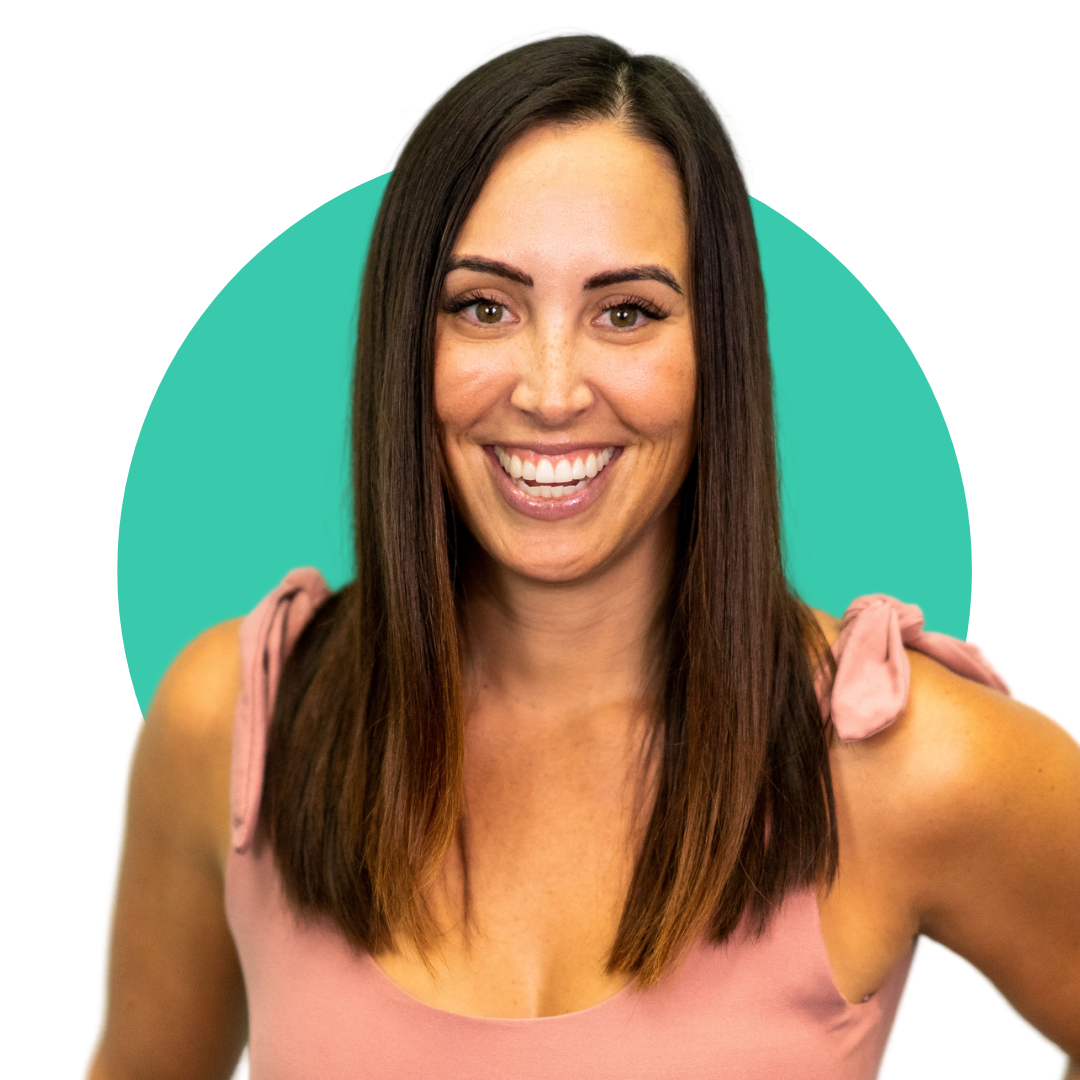 Brianna Rooney
has over 14+ years in the tech recruiting industry and is the CEO and Founder of multiple successful recruiting businesses and a passion for training. With the onset of COVID, Brianna realized that her old Millionaire Recruiter crash course would no longer cut it, so she launched
Thriversity
. With the help of Learning and Development professionals, Brianna elevated and increased her training offerings. She is well on her way to building a support system for recruiters and sourcers that will help change the way the world views recruiting through world-class training. To make her offering as accessible as possible, Brianna has chosen to not only offer it through Thriversity but also on teachable where it all started.
To learn more about Brianna, The Millionaire Recruiter, and her journey into recruiting, check out her
website
and her
YouTube channel
.